Dr. Patricia Beals, DMD
Dr. Patricia Beals is a Dentistry Practitioner in Phoenix, AZ. She is affiliated with St. Joseph's Hospital And Medical Center. She is the best dentist phoenix AZ.
Address: Barrow Cleft and Craniofacial Center
124 W Thomas Rd Ste 330 Phoenix, AZ 85013
Phone: (602) 406-3560
Dr. David Weiss, DDS
Dr. David Weiss is a Dentistry Practitioner in Phoenix, AZ. He is accepting new patients.
Address: David Weiss, DDS
3030 N 3rd St Ste 900 Phoenix, AZ 85012
Phone: (602) 274-8181
Dr. Russell Taylor, DMD
Dr. Russell Taylor is a Dentistry Practitioner in Phoenix, AZ and has over 17 years of experience in the medical field.
Address: Taylor Dentistry
4210 N 32nd St Phoenix, AZ 85018
Phone: (602) 957-0075
Dr. Paul Brenchley, DDS
Dr. Paul Brenchley is a Sedation Dentistry Practitioner in Phoenix, AZ. He is accepting new patients.
Address: 7006 S Central Ave Phoenix, AZ 85042
Phone: (602) 830-7356
Dr. Samuel Mortensen, DMD
Dr. Samuel Mortensen is a Dentistry Practitioner in Phoenix, AZ and has over 14 years of experience in the medical field.
Address: Phoenix Indian Medical Center (PIMC)
4212 N 16th St Phoenix, AZ 85016
Phone: (602) 263-1200
Best Dentist Phoenix Arizona
Dr. Puneet Devgun, DDS
Dr. Puneet Devgun is a Dentistry Practitioner in Phoenix, AZ. She is accepting new patients.
Address: Weekend Dental Care
4202 N 32nd St Ste E Phoenix, AZ 85018
Phone: (602) 466-3001
Dr. Todd Sadowski, DDS
Dr. Todd Sadowski is a Dentistry Practitioner in Phoenix, AZ and has over 18 years of experience in the medical field.
Address: Biltmore Commons Dental Care
1277 E Missouri Ave Ste 217 Phoenix, AZ 85014
Phone: (602) 249-2227
Dr. Tommie Decano, DDS
Dr. Tommie Decano is a Sedation Dentistry Practitioner in Phoenix, AZ. He is accepting new patients.
Address: 7006 S Central Ave Phoenix, AZ 85042
Phone: (602) 830-7355
Dr. John Dougherty, DDS
Dr. John Dougherty is a Dentistry Practitioner in Phoenix, AZ and has over 30 years of experience in the medical field.
Address: Artistic Dental at the Biltmore
2333 E Campbell Ave Phoenix, AZ 85016
Phone: (602) 840-5400
Dr. Leila Hakimzadeh Ghafouri, DDS
Dr. Leila Hakimzadeh Ghafouri is a Dentistry Practitioner in Phoenix, AZ. She is accepting new patients.
Address: Dentistry at the Biltmore, Phoenix, AZ
4131 N 32nd St Phoenix, AZ 85018
Phone: (602) 956-0740
Dr. Matthew Tonioli, DDS
Dr. Matthew Tonioli is a Endodontics Practitioner in Phoenix, AZ and has over 19 years of experience in the medical field.
Address: Valley Endodontics & Oral Surgery
4141 N 32nd St Ste 100 Phoenix, AZ 85018
Phone: (602) 667-3600
Phoenix emergency dental
Dr. Jason Nordean, DDS
Dr. Jason Nordean is a Dentistry Practitioner in Phoenix, AZ and has over 16 years of experience in the medical field. Pediatric dentist in phoenix AZ
Address: Phoenix Dental Center
1950 W Indian School Rd Ste 6 Phoenix, AZ 85015
Phone: (602) 650-1700
Dr. Tommie Decano, DDS
Dr. Tommie Decano is a Sedation Dentistry Practitioner in Phoenix, AZ. He is accepting new patients.
Address: 7006 S Central Ave Phoenix, AZ 85042
Phone: (602) 830-7355
Dr. Matthew H Maneely, DDS
Dr. Matthew H Maneely is a Sedation Dentistry Practitioner in Phoenix, AZ. He is accepting new patients.
Address: A Tooth Doctor for Kids – Phoenix – Central Ave
7006 S Central Ave Phoenix, AZ 85042
Phone: (602) 276-1029
Dr. Daniel Blue, DDS
Dr. Daniel Blue is a Orthodontics & Dentofacial Orthopedics Practitioner in Phoenix, AZ.
Address: Blue Orthodontics
5501 N 19th Ave Ste 440 Phoenix, AZ 85015
Phone: (602) 242-4303
Dr. Lan Nguyen, DDS
Dr. Lan Nguyen is a Dentistry Practitioner in Phoenix, AZ. She is accepting new patients. Pediatric dentist in phoenix AZ
Address: Indian School
4701 W Indian School Rd Phoenix, AZ 85031
Phone: (623) 663-4564
Dr. Paul Brenchley, DDS
Dr. Paul Brenchley is a Sedation Dentistry Practitioner in Phoenix, AZ. He is accepting new patients.
Address: 7006 S Central Ave Phoenix, AZ 85042
Phone: (602) 830-7356
Pediatric dentist in phoenix az
Dr. Steven Swager, DMD
Dr. Steven Swager is a Endodontics Practitioner in Phoenix, AZ and has over 36 years of experience in the medical field. Dentist in Phoenix AZ
Address: EndoArt
1277 E Missouri Ave Ste 202 Phoenix, AZ 85014
Phone: (602) 297-1111
Dr. David Hoffman, DMD
Dr. David Hoffman is a Orthodontics & Dentofacial Orthopedics Practitioner in Phoenix, AZ. Emergency dentist in phoenix…
Address: Arizona Orthodontic Studio
5225 N 19th Ave Ste 8 Phoenix, AZ 85015
Phone: (602) 242-3289
Dr. Lisa Chinn, DMD
Dr. Lisa Chinnis a Sedation Dentistry Practitioner in Phoenix, AZ. 24 hour emergency dentist phoenix AZ
Address: 7006 S Central Ave Phoenix, AZ 85042
Phone: (602) 830-7349
Dr. Orest Komarnyckyj, DDS
Dr. Orest Komarnyckyj is a Dentistry Practitioner in Phoenix, AZ.
Address: Komarnjckyj Orest G MD Office
1277 E Missouri Ave Ste 208 Phoenix, AZ 85014
Phone: (602) 266-3430
Dr. Zara Haaslo, DDS
Dr. Zara Haaslo is a Orthodontics & Dentofacial Orthopedics Practitioner in Phoenix, AZ.
Address: Arizona Dental Specialty Group Professional Limited Liability Company
3722 E Thomas Rd Phoenix, AZ 85018
Phone: (602) 626-5437
Dr. Nella Bello, DMD
Dr. Nella Bello is a Sedation Dentistry Practitioner in Phoenix, AZ. She is accepting new patients.
Address: A Tooth Doctor for Kids – Phoenix – Central Ave
7006 S Central Ave Phoenix, AZ 85042
Phone: (602) 276-1029
24 hour emergency dentist phoenix AZ
Dr. Matthew Lonier, DDS
Dr. Matthew Lonier is a Dentistry Practitioner in Phoenix, AZ. He is accepting new patients.
Address: North Central Family Dentistry
5225 N Central Ave Phoenix, AZ 85012
Phone: (602) 242-2576
Dr. David Haaslo, DDS
Dr. David Haaslo is a Pediatric Dentistry Practitioner in Phoenix, AZ. He is accepting new patients.
Address: Arizona Dental Specialty Group Professional Limited Liability Company
3722 E Thomas Rd Phoenix, AZ 85018
Phone: (602) 626-5437
Dr. Emily Cowlin, DMD
Dr. Emily Cowlin is a Dentistry Practitioner in Phoenix, AZ. She is accepting new patients. Cosmetic dentist phoenix AZ.
Address: Harris Dental – 32nd St Mesa
4444 N 32nd St Ste 208 Phoenix, AZ 85018
Phone: (480) 630-6569
Dr. Lisa Chinn, DMD
Dr. Lisa Chinn is a Sedation Dentistry Practitioner in Phoenix, AZ.
Address: 7006 S Central Ave Phoenix, AZ 85042
Phone: (602) 830-7349
Dr. Brian Harris, DDS
Dr. Brian Harris is a Dentistry Practitioner in Phoenix, AZ. Emergency dentist phoenix AZ…
Harris Dental – 32nd St Mesa
4444 N 32nd St Ste 208 Phoenix, AZ 85018
Phone: (480) 630-6569
Dr. Maryam Beyramian, DDS
Dr. Maryam Beyramian is a Dentistry Practitioner in Phoenix, AZ and has over 20 years of experience in the medical field.
Address: Westwind Dental, Phoenix, AZ
3019 N 35th Ave Ste 109 Phoenix, AZ 85017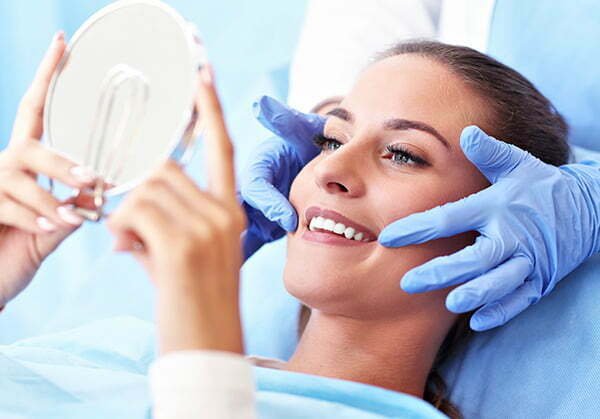 Best Dentist in Phoenix AZ
Dr. Earl Weisbrod, DMD
Dr. Earl Weisbrodis a Dentistry Practitioner in Phoenix, AZ. He is accepting new patients.
Address: Empire Dental, PLLC
3845 N 32nd St Phoenix, AZ 85018
Phone: (602) 956-2050
Dr. Frederick Lau II, DDS
Dr. Frederick Lau II is a Dentistry Practitioner in Phoenix, AZ. Be sure to call ahead with Dr. Lau II to book an appointment. Pediatric dentist phoenix AZ…
Address: Musselman Dentistry, Phoenix, AZ
1277 E Missouri Ave Ste 111 Phoenix, AZ 85014
Phone: (602) 277-4464
Dr. Aaron Laws, DMD
Dr. Aaron Laws is a Dentistry Practitioner in Glendale, AZ and has over 22 years of experience in the medical field. Best Dentist in Phoenix AZ
Address: Laws Family Dentistry
8811 N 51st Ave Ste 108 Glendale, AZ 85302
Phone: (480) 630-2780
Dr. John Snee, DMD
Dr. John Snee is a Endodontics Practitioner in Laveen, AZ. He is accepting new patients. Best Dentist Phoenix AZ…
Address: Aspen Dental – Glendale, AZ (Arrowhead)
7708 W Bell Rd Ste 103 Glendale, AZ 85308
Phone: (623) 264-7781
Dr. Fadi Naioom, DMD
Dr. Fadi Naioom is a Dentistry Practitioner in Glendale, AZ. He is accepting new patients.
Address: Smiles on Northern
4491 W Northern Ave Glendale, AZ 85301
Phone: (623) 663-5023
Dr. Joseph Harris, DDS
Dr. Joseph Harris, DDS is a Dentistry Practitioner in Phoenix, AZ. He is accepting new patients. Best Dentist Phoenix Arizona…
Address: Harris Dental – 32nd St Mesa
4444 N 32nd St Ste 208 Phoenix, AZ 85018
Phone: (480) 630-6569
FAQ
What is a dentist?
Dentists are trained professionals who help care for the teeth, oral and mouth. Regularly seeing a dentist can assist you to maintain a good level of dental health, which may have a direct impact on your overall well-being.
What is dentistry explain?
Dentistry is the diagnosis, disorders, treatment, prevention of conditions, and illnesses of the teeth, mouth, gums, and jaw. Often considered necessary for whole oral fitness, dentistry can have an effect on the health of your complete body.
What is good about dentistry?
Dentists assist people's fitness by treating gum disease, associated pathology, and dental caries. This can in turn enhance their quality of life. As can the effect of converting the appearance of their teeth thru teeth orthodontics or whitening.
Read More: Best Primary Care Doctor Phoenix AZ
(Visited 1 times, 1 visits today)