Tanha Health Care Hospital Address: Dhaka-Tangail Highway, Shafipur Bazar, Kaliakair, Gazipur
Phone for Serial: 01722 450094, 01972 450094, 01700777472
Professor Dr. Mohammad Mamunur Rashid
CARDIAC MEDICINE
MBBS, MD (Cardiology), FACC (America), Professor (Cardiology),
Clinical End Interventional Cardiologist, Trained in Singapore, Singapore and India.
National Heart Institute and Hospital Sher-e-Bangla Nagar, Dhaka
Dr. Md. Azharul Islam
SKIN & DERMATOLOGY
MBBS (Dhaka), ACT (Iran), DTM & H (Bangkok), PG Fellow (Dermatology) FRSH (London),
Former Residence, PG Hospital Skin,
Sexual and Allergy Disease Specialists
Dr. Syeda Fatima Noor (Muna)
SKIN & DERMATOLOGY
MBBS (SDM), DDV (BSMU)
Consultant – skin, sex, allergy and dermatology surgery
Dr. Haridas Saha (Pratap)
ENT (COLORECTAL SURGERY)
MBBS, FCPS, MS (Surgery) Fellow Hepatobiliary, Pancreas and Liver Transplantation (Japan) General,
Hepatobiliary and Laparoscopic Surgeon
Assistant Professor
Dhaka Medical College and Hospital
Dr. M. Karim (Robi)
MBBS, FCPS (Surgery) Specialist General Oleperoscopy Surgeon Orthopedics and Urology-trained BSMM (X-PG Hospital)
Assistant Professor
North Bengal Medical College and Hospital
Dr. Khondokar Abu Rubaiyat
MBBS (DMC), MCPS (Medicine), MD (Cardiology- Thesis Part)
Medicine & Cardiology Specialist
Dhaka Medical College & Hospital
Dr. Md. Rezaul Karim
MBBS, BCS (Health), FCPS (Medicine)
Medicine Specialist
Bangabandhu Sheikh Mujib Medical University
Dr. M G Faruk Hossain
MBBS, MCPS (Eye), MS (Eye), Fellow Medical Retina,
Eye Specialist and Feco Surgeon
Assistant Professor, Eye Department
Bangabandhu Sheikh Mujib Medical University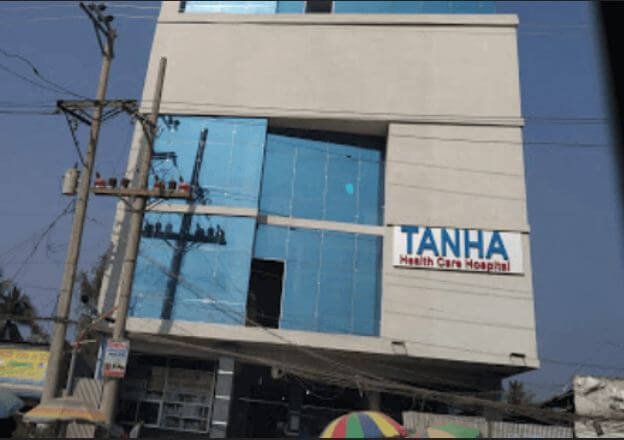 Tanha Health Care Hospital Doctors
Dr. Md. Abdur Rashid
MBBS, BCS (Health), D-card
Medicine & Cardiology Specialist
Consultant
Ansar & BGB Hospital, Shafipur, Gazipur.
Dr. Fatema Farzana
MBBS (DMC), FCPS (Chil), BCS (health),
Neonetal & Pediatric Specialist
Dhaka Medical College & Hospital
Dr. Jobeda Hassan
GYNECOLOGY & OBSTETRICS
MBBS (Dhaka), DGO (Gany and End) PGT (Radiology and Imaging)
Chairman – Tanha Health Care Hospital Manager –
Safipur General Hospital
Dr. Md. Abazalul Bashar (Liton)
PEDIATRIC & NEONATOLOGY
MBBS, BCS (Health), FCPS (Children), Final Episode, DCHM, D (Children) Thesis.
Newborn, Children and Adolescents Disease,
Dhaka Shishu Hospital,
Dhaka Children are highly trained in diarrhea and malnutrition
Dr. Mushfiqur Rahman Chowdhury
Orthopedic SURGERY
MBBS, D-Ortho, Orthopedic and Trauma Surgeon,
Consultant, Orthopedic Division
Bangabandhu Sheikh Mujib Medical University (PG Hospital), Shahbagh, Dhaka.
Dr. Kazi Atiquzzaman
ENT & HEAD, NECK SURGERY
MBBS (Dhaka) FCPS (ENT), highly trained (India) in Ear Micro Surgery and Endoscopic Sinus Surgery,
Head-Neck Cancer Surgery (Tata Memorial Hospital, Mumbai), South Korea, Nose, Ear, Throat and Head, Neck Surgery Expert And surgeon associate professor
Enam Medical College and Hospital
Dr. Md. Mahmudul Hasan Khan
ENT & HEAD, NECK SURGERY
MBBS (DMC) FCPS (ENT), nose, ears, throat and head, good expert and surgeon associate professor
Adeen Medical College and Hospital, Magbazar – Dhaka
www.facebook.com/tanhahospital/
(Visited 1 times, 1 visits today)